6 scenic Canadian trip ideas to boost your well-being 6 scenic Canadian trip ideas to boost your well-being
Even though we're sometimes (okay, often) too humble, let's be real. Canada is pretty much the best. From breathtaking views of mountains to lush forests and waterfronts that wow, we've got it all.
Canadians love embracing local adventures, too. Domestic tourism spending was on the rise throughout 2022 and accounted for a whopping $15.2 billion in the third quarter.
Even without leaving our borders, Canadians are clearly big on getting the most out of life. But how do you make sure that taking a trip truly turns into taking a breather? It can actually start before you even take off, with some planning for peace of mind.
Get ready to rejuvenate
Modern travel can be taxing, and what you want to avoid is feeling like your break is a chore. One way to take the pedal off the gas is by taking a "slow travel" movement, which encourages folks to roam by rail, boat or bus. It definitely defines what it means to savour the sights across our provinces and territories.
Here's a bonus: studies have shown that feeling connected to nature is associated with positive feelings of calm and happiness, and can lower depression and anxiety. So even if you can't manage a whole trip while taking these 'chilled-out' modes of transport, simply immersing yourself in our country's bountiful beauty can rejuvenate you
Ready to engage your senses and enhance your overall wellbeing? Here are six scenic Canadian destinations for families, couples, friends, and solo adventurers ready for relaxation.
Dawson City, Yukon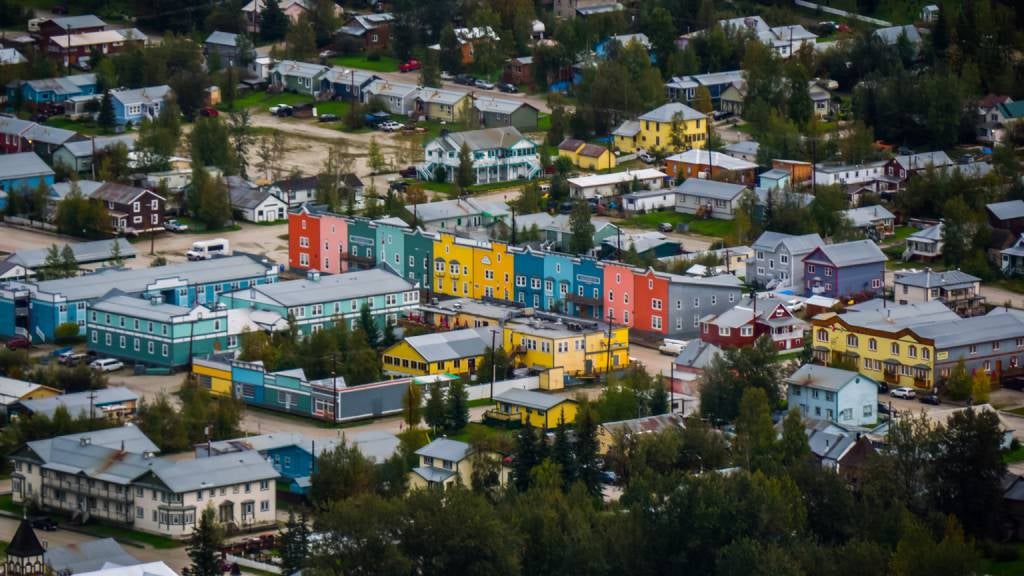 Perfect for: A group of friends who like to think outside the box
For the wild at heart, look to the Yukon for your next vacation destination. Dawson City is located on the territory's eponymously named river – one you can traverse via canoe, if you're extra adventurous. But if sightseeing sans paddles is more your speed, a stop at the Midnight Dome, one of the area's most visited attractions, is a must. Offering a panoramic view as well as a launch pad for paragliders, it's a one-of-a-kind location where you can snap a selfie, set up a picnic or take a hike. Speaking of special, Dawson City is a great place to see the Northern Lights from late summer to spring.
Victoria, British Columbia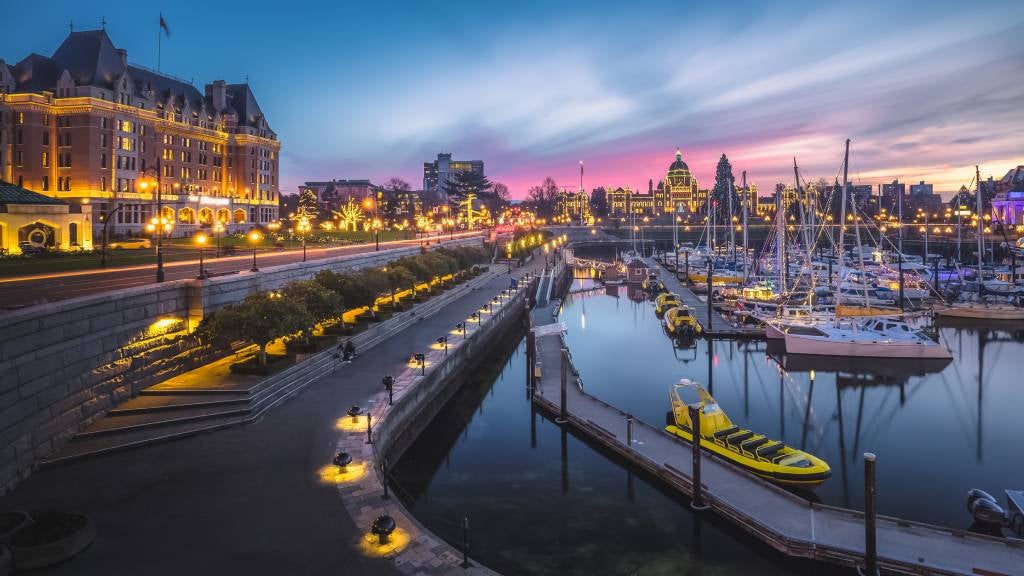 Perfect for: Families looking for a bonding experience
Whether you're spending the day in the historic and highly sharable surroundings at Abkhazi Garden or venturing out to whale watch, Victoria – located on the southeastern tip of Vancouver Island – certainly knows how to put on a show. But there's perhaps no more refreshing a venue than the Malahat SkyWalk. A half an hour drive from Victoria's downtown core, you'll find this spiral-shaped structure among the trees, overlooking the Salish Sea. It's an ideal place to hit pause, and perhaps you'll spy one of local eco-artist Tanya Bub's driftwood sculptures while you're there.
Banff, Alberta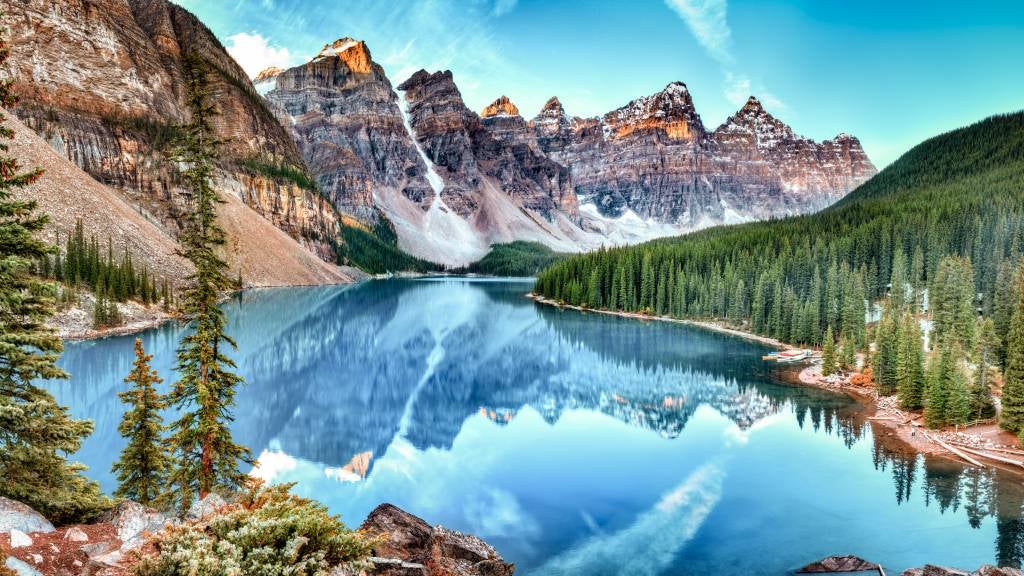 Perfect for: Pals with totally different travel styles
Don't sweat it if your travel companion prefers a spa day to snowshoeing or sightseeing. Banff's iconic vistas are part of the package, whatever your vacation vibe. Those who like to have an array of activities to choose from that let you take it all in, such as skiing, snowboarding, cycling and horseback riding. For travelers seeking some self-care, the region's beloved hot springs call your name.
Niagara-on-the-Lake, Ontario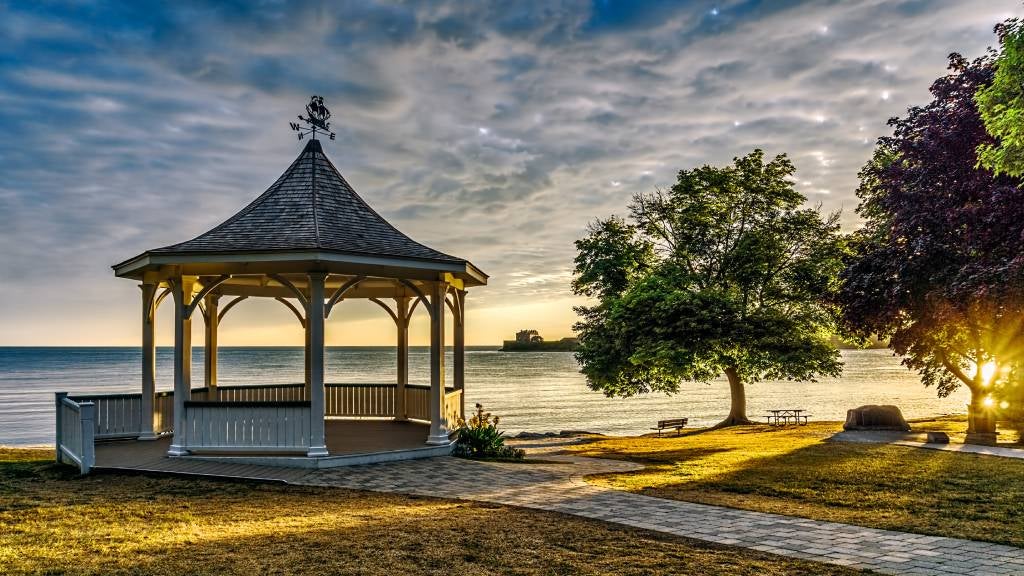 Perfect for: Couples seeking a romantic retreat
With the rush of Niagara Falls minutes away and serene rolling greens surrounding the region, Niagara-on-the-Lake (NOTL) takes the guess work out of finding a vacation venue that satisfies all kinds of cravings. Foodies will adore the abundance of locally-made eats, while wine lovers have more than their share of vineyards to visit (beer and cider fans, fret not – you're spoiled for choice, too). The world-famous Shaw Festival brings the best of the stage to life; taking in a play after a few rounds of golf at one of the area's courses is just one example of downtime done right in NOTL.
Québec City, Québec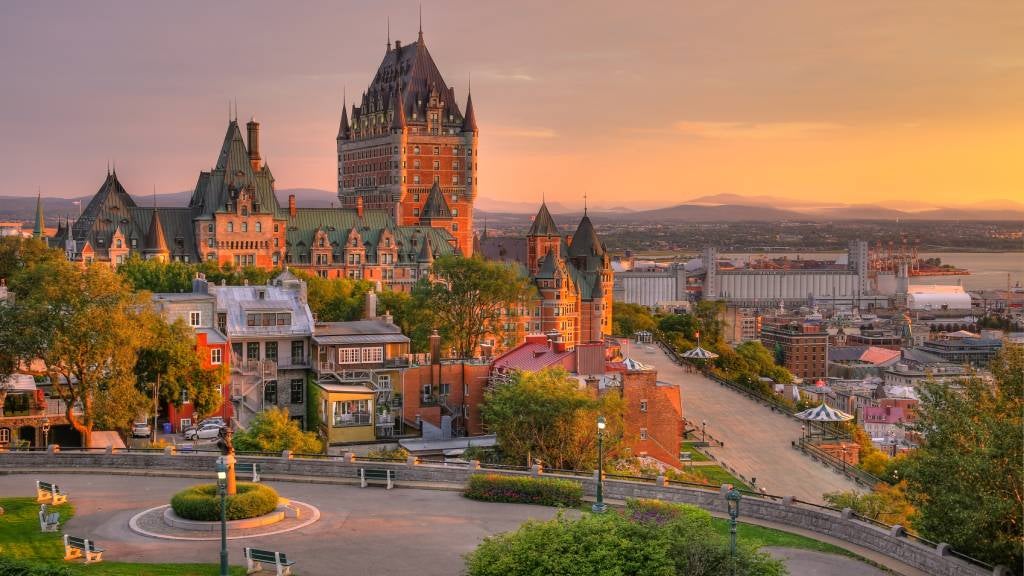 Perfect for: Families that thrive on variety
This centuries-old city boasts attractions from low-key to amped up. Tap into your inner flâneur and find yourself in Québec City's quaint Petit-Champlain district to take in a bit of café culture and local arts and craft. Or grab a gondola ride to get a better view of the breathtaking Montmorency Falls. If adrenaline rushes are more your speed, nearby attraction Arbraska Chauveau offers seven zipline courses, while Vallée Bras-du-Nord gives you a glimpse of the majestic surroundings with via ferrata (a type of rock climbing) routes.
Cape Breton, Nova Scotia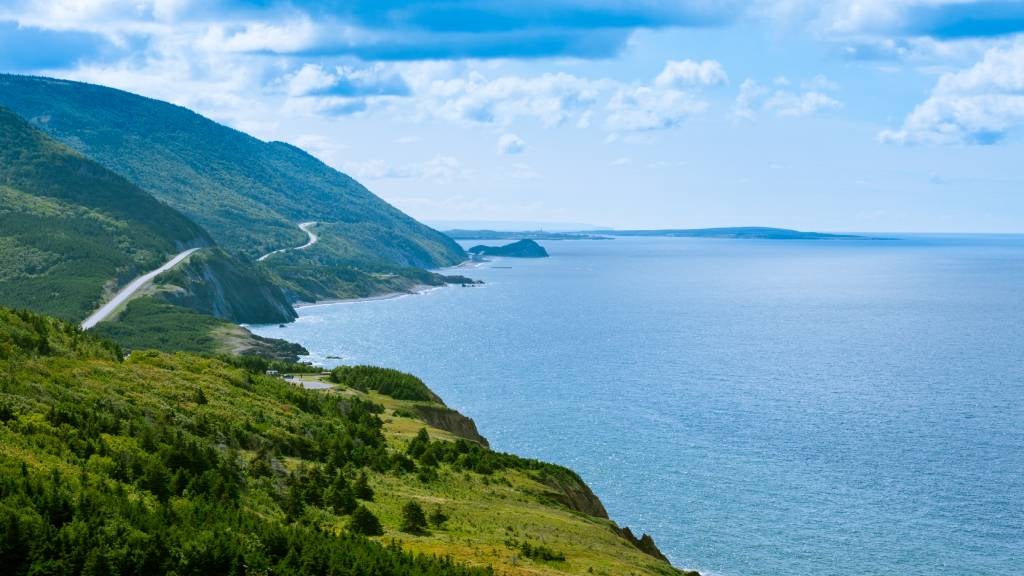 Perfect for: Free-spirited solo travelers
In need of a bit of island time? Let Cape Breton play host to your next holiday. The region is home to five First Nations communities, and locals offer everything from beading workshops to guided tours – ideal for finding yourself immersed in rich Indigenous traditions and teachings. The Cabot Trail might be the island's most famous stretch for taking in the sights, but the energy of the South Coast – which has spots to surf – is equally captivating.
If your vacation time is currently sitting unused, get moving. Let's see the celebration of our beautiful land continue, shall we?
Plan to stress less
Packing your bags and disconnecting from day-to-day demands is often easier when you don't have financial worry hanging over your head. Find out more about how life insurance coverage can help you plan ahead and live more confidently.
May 31 2023